NANOSAFETY, 5 ects credits LUND UNIVERSITY commissioned education
NANOSAFETY, 5 ECTS CREDITS
LUND UNIVERSITY COMMISSIONED EDUCATION
This course is given for postgraduate students (PhD students) at Lund University, but is also offered for external participants as commissioned education.
AIM
The aim of the course is to mediate knowledge of safe manufacturing and handling of engineered nanoparticles and of nanomaterials i.e. materials containing nano-particles, in the perspective of human health and of environment. Aspects such as safety important particle characteristics, exposure- and emission assessment, nano toxicology, precautionary principle, safe-by-design, human-technology interaction, risk assessment, risk management, risk communication, life cycle analysis, legisla-tion, and ethical aspects will be covered.
WHO SHOULD ATTEND?
To promote network building and enable knowledge exchange, the course is open for both PhD students and representatives from industrial and governmental sectors.
CONTENT
Particle properties (size, shape, aspect-ratio, solubility, chemical composition), lung deposition and clearance, emissions, exposure, toxicity, risk management, human-technology interaction, biomarkers, engineering controls and personal protection, risk- and safety communication, food chain transport, life cycle analyses, ethical aspects, and legislation.
LECTURERS
Associate senior lecturer Christina Isaxon, course coordinator
Schedule with all lectures TBA
APPLY HERE:  www.dinkurs.se/nanosafety
Admission requirements:
No formal requirements for represen-tatives from industry and legislation.

Course dates and location:
The course is given during two weeks, on April 21-24 and June 8-11, 2020.

Number of participants
Maximum 10 external particpants

Course fee
SEK 21.000 excluding VAT.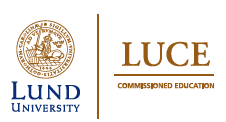 https://nanomednorth.com/wp-content/uploads/2020/01/NanolUnd.png
198
255
Malin Bergholm
https://nanomednorth.com/wp-content/uploads/2021/04/NanoMedNorth-Consortium.png
Malin Bergholm
2020-01-13 08:37:33
2020-01-13 08:37:33
NANOSAFETY, 5 ects credits LUND UNIVERSITY commissioned education