NanoMetrology 2020 International Conference and Exhibition, 24-26 June, 2020, Paris, France
NanoMetrology 2020 International Conference and Exhibition
24-26 June, 2020, Paris, France
The 6th edition of the NanoMetrology international conference and exhibition – NanoMetrology 2020 will be held from 24 to 26 June 2020 in Paris, France, jointly to Nanotech France 2020 and NanoMatEn 2020.
NanoMetrology 2020 is an ideal platform for new collaborations and fresh ideas: connecting physicists, chemists, materials scientists, and engineers form academia and industry to present, share, and divulge new methods, techniques and instrumentations, for metrology and characterization of nanomaterials, nanosystems, and nanodevices at the nanometer scale.
Don't miss the opportunity to be part of this exciting event and submit your abstracts now for more than 250 oral presentations and large poster sessions within – NanoMetrology 2020 following sessions and topics:
Characterisation at the nanoscale
Methodologies for the quantitative characterization of physical and chemical parameters of nanomaterials (AFM, STM, SEM, TEM, Mass spectrometry, etc)
Extension and standardization of characterization Methodologies at the nanometer scale (engineered nanoparticles, nanobiotechnologies, nanoelectronics, thin films/nanocoatings, etc)
Definition and realization of standards for nanometer scale characterizations (reference materials, measurement standards, etc)
Divulgation of good laboratory practice and traceability in nanoscale metrology
Modelling and simulations at the nanoscale
Nanosafety/ Nanotoxicity; Sustainable nanomanufacturing; Environmental Metrology, Biomedical/phamaceutical (Eco-toxicological, Clinical) Metrology, Food Metrology, etc
Society and regulation issues
Abstracts submission is open till Friday 17 January 2020
First keynote speakers announced
A topical and comprehensive programme will bring together more than 40 expert speakers to give plenary and keynote lectures, invited and featured talks. To date confirmed keynote speakers include:
Prof. Olivier Thomas, Aix-Marseille University, France
Prof. Elvira Fortunato, New University of Lisbon, Portugal
Prof. Luís Dias Carlos, University of Aveiro, Portugal
Prof. Rodrigo Ferrão de Paiva Martins, Nova University of Lisbon, Portugal
Prof. Qingze Zou, The State University of New Jersey, USA
Dr. Lionel Cervera Gontard, University of Cadiz, Spain
Dr. Maria Losurdo, Institute of Nanotechnology, CNR-NANOTEC, Italy
More speakers will be announced soon.
Industrial session
Companies and institutions are offered the opportunity to present a talk showing their technologies/ products within an Industrial session. Company representatives are welcome to submit their abstracts.
Exhibition and sponsorship opportunities
Companies and Institutions are invited to book their booth to be part of thisinternational exhibition. We strongly advise you to pre-book to ensure you will get your booth and get the best location. For more details about the exhibition and sponsorship packages, send us an email.
We welcome your participation and look forward to receiving your abstract and meeting you in Paris next June 2020.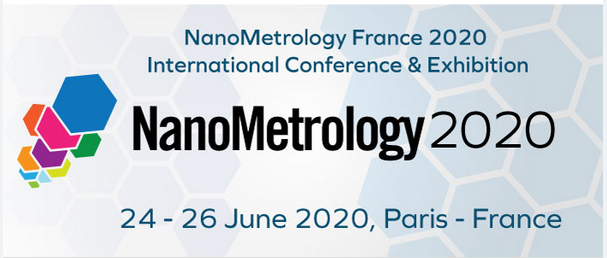 https://nanomednorth.com/wp-content/uploads/2019/11/paris-2020.png
258
607
Malin Bergholm
https://nanomednorth.com/wp-content/uploads/2021/04/NanoMedNorth-Consortium.png
Malin Bergholm
2019-11-25 09:35:06
2021-04-16 15:07:45
NanoMetrology 2020 International Conference and Exhibition, 24-26 June, 2020, Paris, France