Horizon 2020 – research and innovation to boost growth and jobs in Europe
Horizon 2020 – research and innovation to boost growth and jobs in Europe
"Horizon 2020 is the biggest EU Research and Innovation programme ever with nearly €80 billion of funding available over 7 years (2014 to 2020) – in addition to the private investment that this money will attract. It promises more breakthroughs, discoveries and world-firsts by taking great ideas from the lab to the market.
Horizon 2020 is open to everyone, with a simple structure that reduces red tape and time so participants can focus on what is really important. This approach makes sure new projects get off the ground quickly – and achieve results faster."
Source: http://ec.europa.eu/programmes/horizon2020/en/
How to get funding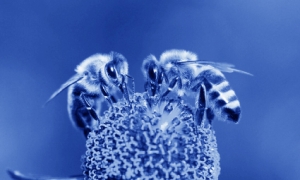 Two year work programmes announce the specific areas that will be funded by Horizon 2020. Look out for them on the online Participant Portal as they can be used as a calendar for the calls for proposals ('calls'), to be published during the year. The Participant Portal is your entry point for electronic administration of EU-funded research and innovation projects, and hosts the services for managing your proposals and projects throughout their lifecycle.
Each call gives more precise information on the questions that the Commission would like you to address in your proposals. All calls can be found in the EU's Official Journal – the official source for all EU documents – as well as on the Participant Portal
Source: http://ec.europa.eu/programmes/horizon2020/en/
Support and counseling within the EU Framework Programme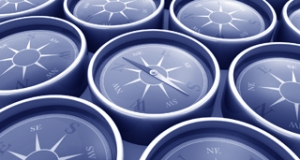 • Sweden Bio, EU support office
We help small life science companies in Sweden to find and apply for public funding with a focus on research supported by the EU Framework Programme.
Contact Tuulikki Lindmark, Eu Support Office
+46 – 70- 233 25 57
eusupport@swedenbio.com
tuulikki.lindmark@swedenbio.com
www.swedenbio.com/EU-Support-Office
• SIK – The Swedish Institute for Food and Biotechnology, part of the SP Group
Contact Jenny Goodwin, EU-coordinator
+46-10-516 66 40
jenny.goodwin@sik.se
www.sik.se
• RISE, Research Institutes of Sweden
RISE Project EU / SME is a national initiative to increase SME participation in EU-funded research. The business is run by research institutes in the RISE Research Institutes of Sweden, and has received support from Vinnova.
Contact our helpdesk: eusme@ri.se – we will respond within 48 hours
http://www.ri.se/projects/eusme
https://nanomednorth.com/wp-content/uploads/2014/09/Skärmavbild-2014-09-11-kl.-16.09.48.png
0
0
Malin Bergholm
https://nanomednorth.com/wp-content/uploads/2021/04/NanoMedNorth-Consortium.png
Malin Bergholm
2014-09-11 14:05:21
2014-09-11 14:05:21
Horizon 2020 – research and innovation to boost growth and jobs in Europe